Canada is vast and beautiful, but climate and distance make it hard to get to know her. Having the freedom to throw your stuff in the trunk and set off as you please makes driving a tempting way to explore this country.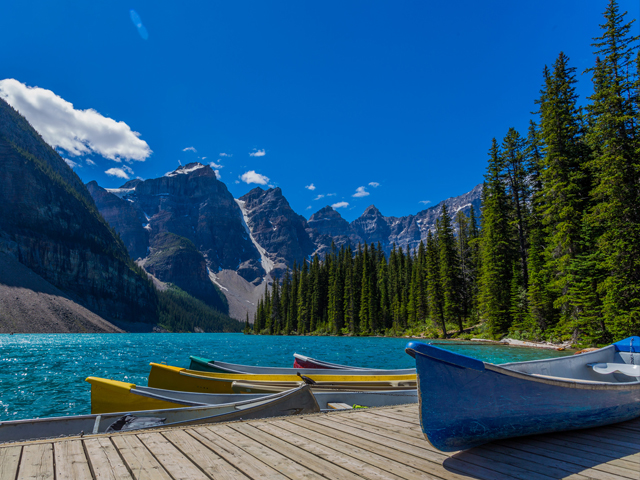 Banff & Lake Louise
Banff & Lake Louise has a rich heritage as one of the world's most awe-inspiring mountain destinations. With easy access to pristine wilderness, endless outdoor adventures, and all the amenities you need, in Banff National Park you feel truly immersed in nature.
Jasper
Jasper retains its timeless appeal by being unpretentious — an intimate community that originated as a railway town that just happens to be in the middle of some of the most gorgeous protected wilderness in the world.
Columbia Icefield
Discover the power of nature on the Glacier Adventure – the must-do experience in the Canadian Rockies. At the heart of the incredible Icefields Parkway is one of the largest non-polar ice fields in the world.
Drumheller
Drumheller is proud to be the dinosaur capital of the world and provide plenty of spectacle where these extinct creatures are concerned.
Waterton Lakes National Park
Nestled in the far southwest corner of Alberta, Waterton is one of the most distinctive mountain parks on the planet. Shaped over centuries by wind, fire, glacial ice and floods, the park's ecosystem is so distinctive that it was designated a Biosphere Reserve by the United Nations.
Blog sponsored by Avis Rent a Car

Places we have blogged about